Customize flag colors
Use this procedure to assign user-defined colors to any of the cell value flags used in the SCT.
1.
On the SCT Menu, select
Config
, then
Flags/Colors
.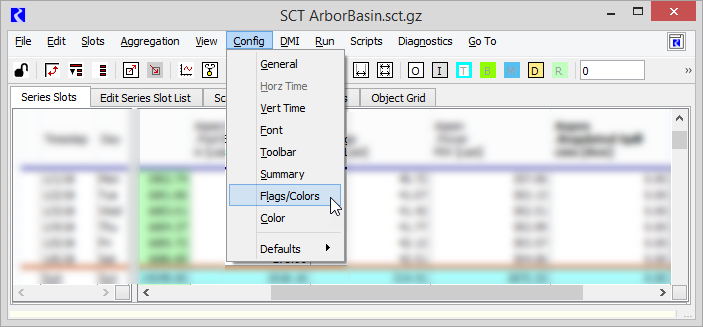 The SCT Configuration window opens at the Flag Color and Toolbar Button Settings tab.
2.
Select the color button next to the flag you want to modify; see
Flags tab
for descriptions of the flags.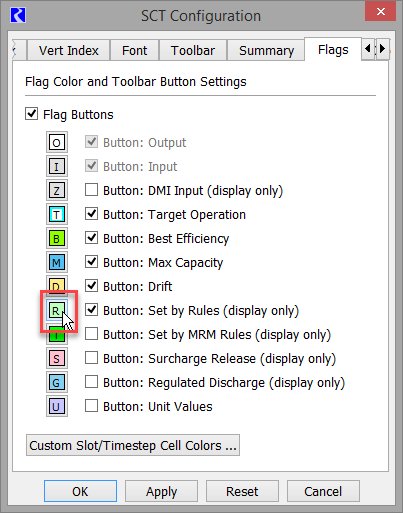 A Color Chooser dialog box opens.
3.
Use one of the color selector tools in the dialog box to define the color to use.
4.
Select
OK
to apply the change.
The flag button is updated with the new color.
6.
Select
Apply
to apply the changes to the SCT.
The window closes and all cells using the flag are updated.
Related topics