Restore the factory default SCT configuration
Use this procedure to restore the
factory default
SCT configuration—that is, the configuration that is delivered with the RiverWare installation. This replaces the user-defined default configuration, if one exists. The factory-default settings will be applied to all new SCTs when they are created. This procedure does not affect existing SCTs.
1.
On the SCT menu, select
Config
, then
Defaults
, then
Clear Default Settings
.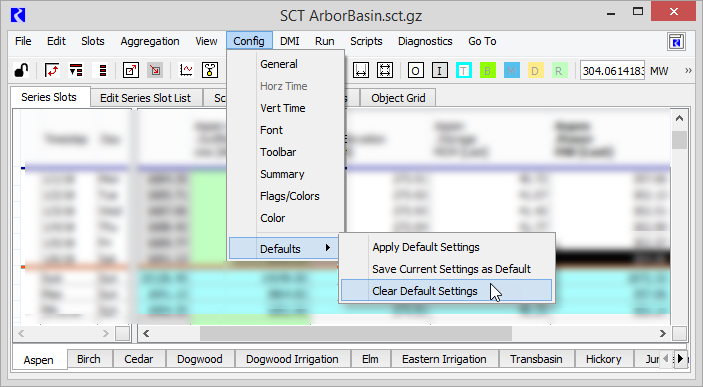 The default SCT settings are restored to the factory default configuration.
Related topics