Revert an SCT to the current default configuration
Use this procedure to revert the current SCT to the default SCT configuration. If a user-defined default configuration has been created, those settings are used; if there is no user-defined default, the factory-default settings are used.
This procedure removes any saved or unsaved customizations made to this SCT. This procedure does not affect other SCTs.
Note:
Any custom settings previously saved with the SCT file will be removed if you save the SCT after performing this procedure; therefore, you may want to make a copy of the SCT before proceeding.
1.
Open the SCT whose configuration you want to revert.
2.
On the SCT menu, select
Config
, then
Defaults
, then
Apply Default Settings
.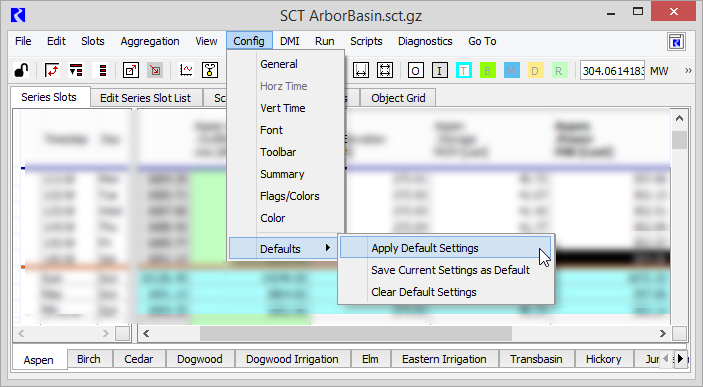 The default SCT configuration settings are applied to the SCT.
Note:
This does not affect the slot item list.
–
To save these settings with the SCT, save the SCT.
–
To retain previously saved custom settings, close the SCT without saving it.
Related topics