Hide a custom summary row value
Use this procedure to hide the value of a custom summary row cell. This can be useful when the aggregation does not make sense for a particular slot.
1.
Go to the
Series Slot
tab.

2.
Enable aggregated view with details (either Show/Hide Details or Show All Details).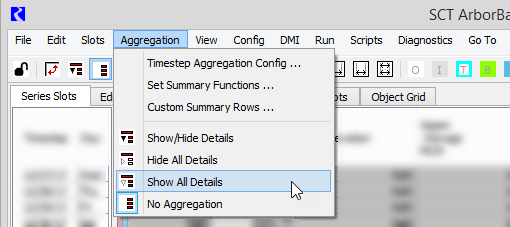 3.
Locate the cell you want to hide. Right-click the cell and select
Hide Aggregation Value
in the shortcut menu.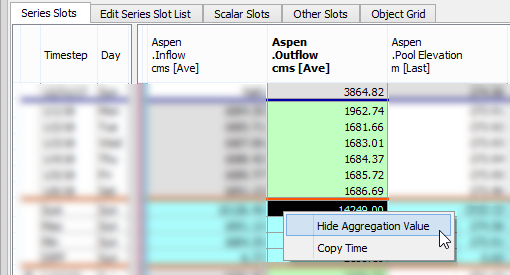 The cell value is hidden, making the cell display blank.
Related topics