Open a referenced slot in the Slot Viewer
Note:
You do not need to unlock the SCT configuration to perform this procedure.
Note:
This procedure applies only to custom summary rows that use the Slot Reference function.
Use this procedure to open a slot referenced in a custom summary row in the Slot Viewer. You can view and optionally edit all detail for the referenced slot.
1.
Go to the
Series Slot
tab.

2.
Enable aggregated view with details (either Show/Hide Details or Show All Details).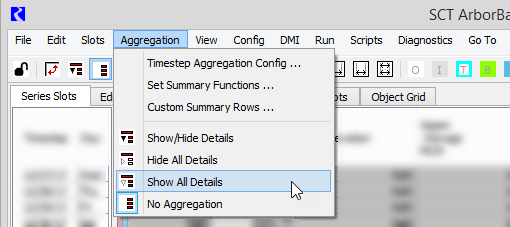 3.
Locate a value in a referenced slot row. Right-click the cell and select
Open Custom Summary Slot
in the shortcut menu.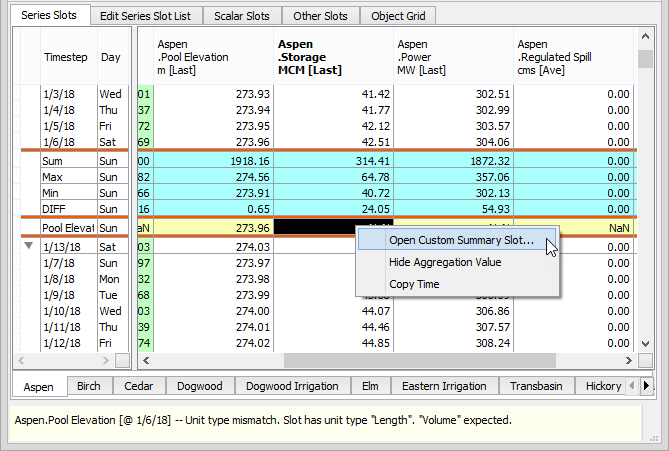 The referenced slot is opened in the Slot Viewer, at the last timestep in the selected interval.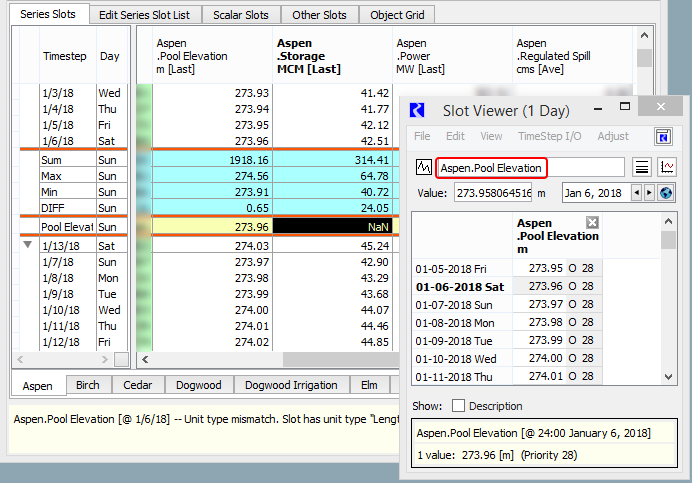 4.
You can use the Slot Viewer to display, edit, or plot the referenced slot. If you edit any values, the SCT is updated accordingly.
Related topics