Search for a series slot by name
Use this procedure to go directly to a series slot on the Series Slots tab. This is useful if the SCT has many slots.
1.
Go to the
Series Slots
tab.

2.
On the SCT menu, select
Go To
, then
Find Slot
.

The Find Slot dialog box opens with the
Next
and
Previous
buttons deactivated.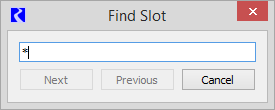 3.
In the text field, delete the asterisk (*) and enter the object or slot name you want to locate.
If there is at least one matching item, the
Next
and
Previous
buttons are made available. You can continue entering text to refine the search as much as you want.
4.
Select
Next
and
Previous
to step through the matching slots, one at a time.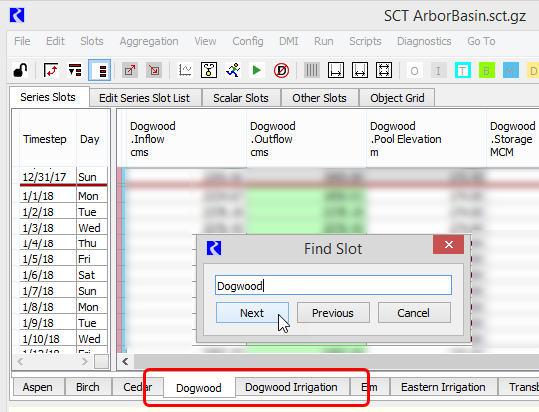 Related topics