Creating a New Chart Configuration
Chart
configurations are
Output Devices
(i.e. like a Plot Page, RiverWare Data File, Comma-Delimited File or Excel File).Chart configurations are created within the Output Manager dialog.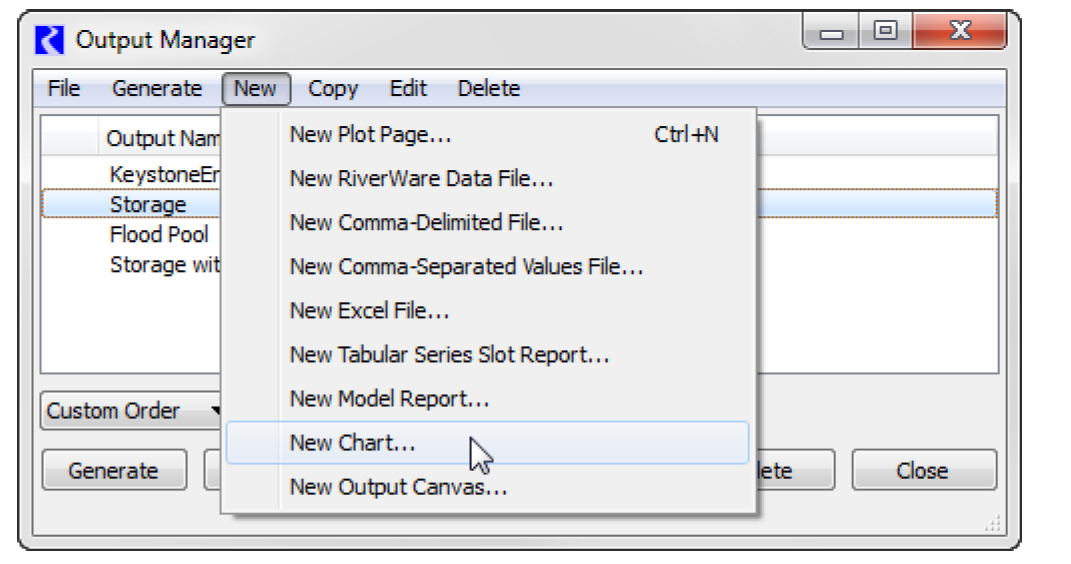 Use the following steps to create a new chart.
1.
From the RiverWare workspace menu, select
Utilities
, then
Output Management
.
2.
From the Output Manager dialog menu, select
New
, then
New Chart
.
3.
Complete the full configuration for the new chart and select
Save
. See
Configuring Charts
for details.